Family Leave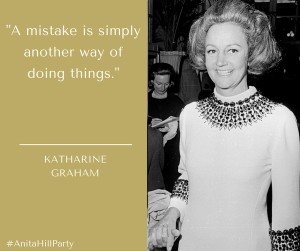 The United States is the only industrialized nation in the world without paid family leave.
On average, mothers are entitled to 17 paid weeks of maternity leave in industrialized nations.
Other comparisons: new mothers get 78 weeks of paid family leave in Estonia, almost 70 weeks in Sweden, and 52 weeks in Denmark.
The United States ranks last among developed nations in providing government support for working parents, according to the Organization for Economic Cooperation and Development (OECD).
Only 6 states (plus the District of Columbia, as of July 1, 2020) provide paid, publicly funded family and medical leave: California, New Jersey, New York, Rhode Island, Massachusetts, and Washington state.  The amount of money received depends on one's earnings.
The only family-friendly policy in the United States is the Family Medical Leave Act of 1993, which offers only unpaid leave and only up to 12 weeks to care for yourself, a child or a family member during a 12-month period. It is restricted to workers in companies with more than 50 employees who work full-time and have been with the firm for more than one year.
As a result, only about half of U.S. workers – and less than 20 percent of new mothers – are covered under the FMLA.
Paid family leave leads to higher overall employment rates.  New mothers are more likely to return to work if they have paid leave.
When Google extended paid maternity leave to 18 weeks, the rate at which new mothers left the company fell by 50 percent.
Child Care
The United States has no nationally funded system of child care, unlike most developed nations.
Child care and educational expenses are second only to the mortgage payment or rent in the American family's budget.
Child care is unaffordable for more than 7 in 10 American families.
The U.S. Department of Health and Human Services advises a family to spend no more than 10 percent of the family budget on child care.
One in three American families spend more than 20 percent of their annual income on child care. The typical American family spends 25 percent, which is twice the average of other countries in the OECD.
Single parents spend 52.7 percent of their income on child care.
20 percent of parents say they haven't had more children because of child care costs.
The United States almost established a network of nationally funded, locally administered, comprehensive child care centers – back in 1971.  The centers were to be open to all on a sliding scale basis.  Congress passed the bill on a bipartisan basis, but President Richard M. Nixon used his veto power.
Here are maps that show what child care costs in each state.
And here is the most recent survey on child care's costs.
Politifact has done a fact check on these depressing statistics.
CNN provides a global view.