Come to the I Believe Anita Hill Networking Celebration
This is the official website of the annual I Believe Anita Hill party, the longest recurring remembrance of the famous 1991 U.S. Senate Judiciary Committee hearings that spotlighted sexual harassment in the workplace. Twenty-nine years later, a new generation doesn't know the history of the problems to be confronted. We bring our voices together to ensure that decades of progress in this arena will continue.
Read what I Believe Anita Hill hosts are doing to expand their mission.
See the Anita Hill Party Archive!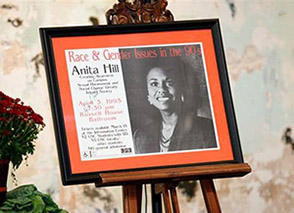 The AHP History Committee has collected memorabilia from previous parties to donate to the SC Political Collections (SCPC) at the USC Library. Learn more about the collection or find out how to contribute to the archive online. 
Forward – Not Back.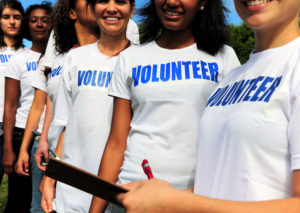 Anita Hill Celebration guests are strong, smart women - and we're energized to make a difference.  We know how to get things done, and we pledge to go Forward,  Not Back. 
Before I Die….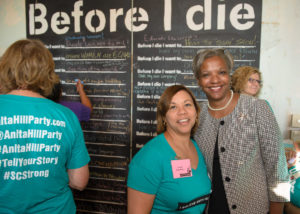 What one thing do you want to see happen before you die? Share your dreams with guests at the party. Who knows? You just might inspire yourself or others to help make it come true.
Latest Facebook Posts
If you all can make it Monday, our fellow host, Valinda Littlefield, will be speaking about the Rollin Sisters. Great opportunity to broaden your perspective. Click below to register.

#engenderingdemocracy #ReducePolarization #FairVoting ... See MoreSee Less
As a parent, do you worry about your children safely returning to school? 👨‍👩‍👧‍👦👨‍👨‍👧👪🏽
As a teacher, do you worry about both your health and that of your students and colleagues?👩🏾‍🏫 👩‍🏫
As a parent professional, do you feel you need to choose between family and career? 🦸‍♀️😰

What are you thinking? Feeling?

Working Mom's Struggle: bit.ly/3fEtJJCThis week, our #wcw goes out to all the mothers out there navigating education during a global pandemic. 📚 Whether you're sending you child back to in-person school with a mask 😷, gearing up for online learning 💻, taking a complete homeschool approach 🏠, or something in between – these are unprecedented times. And while no parent gets a handbook when they have kids, education during a pandemic isn't even something the mommy blogs cover! 🤷 Everyone's decision depends on individual circumstances, and we're all making tough choices right now. Let's support our fellow mommas and whatever decision works best for their family!

#engenderingdemocracy #maskup #homeschool #virtualschool #mommassupportingmommas #scwil #scwomenlead ... See MoreSee Less