Still a Serious Problem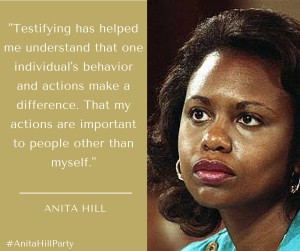 One of every four working women in the United States has been sexually harassed at her workplace.
Only 29 percent reported the harassment; 71 percent did not for fear of retaliation.
A third of all charges filed with the Equal Employment Opportunity Commission deal with sexual harassment in the workplace.
Women in higher-paid nontraditional jobs suffer high rates of sexual harassment.  Some 88 percent of female construction workers are sexually harassed, according to the U.S. Department of Labor.
Between 60 and 70 percent of women police officers said they have experienced sexual/gender harassment.  So have more than 84 percent of women firefighters.
A quarter of women in education and medical or health care fields report sexual harassment.  At 23 percent and 21 percent respectively, they have the fewest reports of sexual harassment.
In a recent survey, 81 percent of women who said they had been sexually harassed reported that the harassment was verbal; 44 percent said the harassment was through unwanted touching and sexual advances; 25 percent mentioned inappropriate texts or emails.
Of those women who said they had been sexually harassed at work, 45 percent had earned a bachelor's degree, 29 percent had some college and 19 percent had graduate degrees.
Online sexual harassment is growing, particularly for young women: 26 percent of women aged 18-24 have been stalked online, and 25 percent were the target of online sexual harassment.
Several feminists in the video game industry have been threatened with rape and death in the so-called #Gamergate campaign.  These women had criticized the gaming industry's dominant macho culture and frequent sexualization of women.   The FBI was called in to investigate.
Testimony of Fatima Goss Graves, Vice President for Education and Employment, National Women's Law Center, at a hearing before the Equal Employment Opportunity Commission, Jan. 14, 2015. Additional information is available at cosmopolitan.com. Find more information on online harassment here. Check out more information on the #Gamergate controversy.