Still a Serious Problem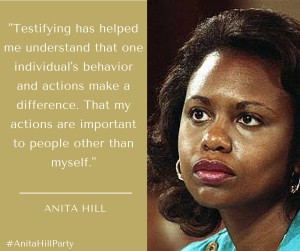 More than a hundred years after the 19th Amendment provided women the right to vote, 57 percent of adults say the country hasn't gone far enough in equalizing rights for women.
Among adults saying the country has not gone far enough, 77 percent declare sexual harassment a major obstacle to equal rights for women.
85 percent of women in the U.S. have experienced sexual harassment over the course of their careers, but very few file reports.
A third of all charges filed with the U.S. Equal Employment Opportunity Commission (EEOC) deal with sexual harassment in the workplace.
The EEOC estimates 75 percent of all workplace harassment goes unreported for fear of retaliation or the belief nothing will be done.
And 75 percent of EEOC sexual harassment claims report retaliation, including wrongful termination.
Women's employment growth is being driven by employment in male-dominated professions, which pay more. But women pursuing higher education in male-dominated majors and working in male-dominated professions report a third more experiences of sexual harassment than women in female-dominated majors or professions.
Between 60 and 70 percent of female police officers and more than 84 percent of women firefighters say they have experienced sexual/gender harassment.
The largest number of sexual harassment claims to the EEOC come from the service and hospitality industry. Two out of three restaurant employees report being sexually harassed.
Women in low-paying jobs — such as cashiers and housekeepers – are more likely to experience workplace harassment, studies show, and are in greater danger if they speak out.
Research shows that women of color are targeted for sexual harassment and suffer from the intersection of gender and race.
35 percent of LGB-identified and 50 percent of transgender individuals report being harassed at work.
Of those women who reported they had been sexually harassed at work, 29 percent had some college experience, 45 percent had earned a bachelor's degree, and 19 percent had a graduate degree.
Online sexual harassment is growing, particularly for young women: 26 percent of women aged 18-24 have been stalked online.