Still a Serious Problem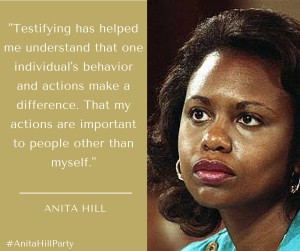 81 percent of women in the U.S. have experienced sexual harassment, according to a 2018 survey by Stop Street Harassment. This includes verbal, physical and cyber harassment, as well as sexual assaults.
At least one of every four working women in the United States has been sexually harassed at her workplace, according to the Equal Employment Opportunity Commission.  The EEOC estimates that figure could even be as high as 8 in 10 working women.
Nearly 75 percent of victims who suffer sexual harassment in the workplace don't report the abuse; 75 percent of victims who didspeak out faced retaliation of some kind.
A third of all charges filed with the EEOC deal with sexual harassment in the workplace.
Women in male-dominated industries, such as construction, experience high levels of sexual harassment.
Service-based industries, in which employees rely on tips and customer approval, also breed an environment of harassment.
Between 60 and 70 percent of female police officers, andmore than 84 percent of women firefighters, said they have experienced sexual/gender harassment.
Nearly a quarterof women in education and medical/health care fields report sexual harassment. At 23 and 21 percent, respectively, women in these careers report the least sexual harassment.
Of those women who reported they had been sexually harassed at work, 29 percent had some college, 45 percent had earned a bachelor's degree, and 19 percent had a graduate degree.
Online sexual harassment is growing, particularly for young women: 26 percent of women aged 18-24 have been stalked online.
Sources: "Stop Street Harassment," 2018 survey. Also, statistics from the Equal Employment Opportunity Commission (EEOC).