Come to the I Believe Anita Hill Party
This is the official website of the annual I Believe Anita Hill Party, the longest recurring remembrance of the famous 1991 U.S. Senate Judiciary Committee hearings that spotlighted sexual harassment in the workplace. Twenty-five years later, a new generation of people don't know the history of the problems they will confront. We bring our voices together to ensure that decades of progress in this arena will continue.
Help Build the Anita Hill Party Archive!
Register and Vote!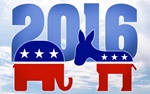 Saturday, October 8 is the last day to register to vote in the November 8 General Election. In 2008, 6 million Americans didn't vote because they missed a registration deadline or didn't know how to register. In 2016, we want to make sure no one is left out. Learn more about registering or changing your registration.
We still have some Anita Hill T-shirts available!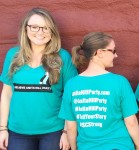 Commemorative Anita Hill Party t-shirts are still available (no size M or XXL). You can purchase online to have it mailed to your location. @AnitaHillParty #SCStrong
Latest Facebook Posts
I Believe Anita Hill added an event. ... See MoreSee Less
Cast Your Vote!
November 8, 2016, 7:00am - November 8, 2016, 6:00pm
Take control of the conversation about sexual harassment and vote on or before Election Day 2016. For information about absentee voting (taking place right now), in-person voting, and to check the ...