Come to the I Believe Anita Hill Party
This is the official website of the annual I Believe Anita Hill Party, the longest recurring remembrance of the famous 1991 U.S. Senate Judiciary Committee hearings that spotlighted sexual harassment in the workplace. Twenty-five years later, a new generation of people don't know the history of the problems they will confront. We bring our voices together to ensure that decades of progress in this arena will continue.
Help Build the Anita Hill Party Archive!
The AHP History Committee is collecting memorabilia from previous parties to donate to the SC Political Collections (SCPC) at the USC Library. Bring clippings, photos, invitations,  and even written accounts of your memories to the party or email a member of the committee!  Find out more information about the archive.
First-Time Voter Registration Drives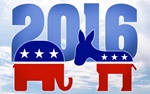 The Anita Hill Party has several upcoming projects that we want you to get involved in, including Voter Registration Drives for first-time voters in the 2016 election. In order to change laws, you have to change legislators. Volunteer for a project!
AHP 2016 t-shirts are here!
Anit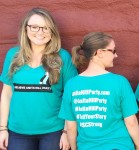 a Hill Party t-shirts are here. Be among the first to share the legacy of Anita Hill with your new t-shirt. You can purchase online to pick up at the party or have mailed to your location. @AnitaHillParty #SCStrong
Order online today.
Latest Facebook Posts
Rock on and keep speaking truth to power Hoechella! ... See MoreSee Less
check out this week's free times, featuring a cover story on hoechella by @kpetersenjasper!! #hoechellagonbelit
Fellow I Believe Anita Hill host on why Hillary's nomination is revolutionary -- even if you don't agree with her politics. Click below to read more! ... See MoreSee Less